ABOUT US
VISION >    EXPERTS >    THE ADVISORY BOARD >
CONSIDER YOUR OPTIONS…
360Careers combines the knowledge and experience of her experts to be able to advise and support you.
Onze experts kennen de markt en kunnen onafhankelijk en objectief oordelen over functioneren, toekomstmogelijkheden en ontwikkelingspotentieel.
Vragen die vaak naar voren komen draaien om inzicht, richting, balans en nieuwe opties.
Our experts know the market and are able to judge objectively about performance, development potential and opportunities. Common topics include insight, direction, balance and new options.
360Careers offers independent advice, a pool of competent coaches, transparent and effective training & counseling and a pipeline of excellent candidates.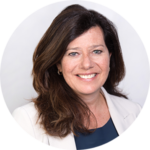 Marline Stoffer – van Dam is the initiator and managing partner of 360Careers. Her International experience in law and financial services has resulted in a worldwide network. Over the past twenty years, she has built a successful career in executive search, coaching and mediation. She is an outstanding listener, capable of canalizing the knowledge and experience of the experts of 360Careers. She can skillfully provide solutions in Dutch, English, French, German, Italian and Spanish.
VISION
ABOUT US >     EXPERTS >     THE ADVISORY BOARD >
The road to wisdom is paved with learning opportunities
360Careers strives to give every one the opportunity to fully develop. This unique road of development is built on individual choices. Ultimately it leads to an optimal situation for individuals and organizations.
At 360Careers, it's not just our clients, but also our experts, that can learn with and from each other. Open, up-to-date communication is essential; empathy, respect, knowledge, interest and creativity are basic conditions. New technological applications are a given. Executive Search, Coaching and Training each can be used as instruments to realize development.
Part of learning is inspiring and sharing information. 360Careers regularly organizes workshops and round table discussions with interesting speakers. See our blogs (only in dutch)
EXPERTS
ABOUT US >     VISION >     THE ADVISORY BOARD >
360careers has experts in numerous fields
The experts of 360Careers are experienced, academically formed professionals, who excel in their subject. They cover at least one of 360Careers' services and frequently more than one.
To meet the needs of our clients, we have a wide array of experts. Compassionate personalities with an extensive education. By joining forces, we can use the range of expertise to build custom-made solutions for our clients.
The diversity of the experts of 360Careers leads to remarkable results
Marline Stoffer, the people I work with are instrumental to their own success. I create a " safe haven" for them, like the eye in the storm, where there is a chance to uncover blind spots, unravel dilemmas, contemplate uncertainties. Where we use different lenses, create new perspectives and identify new approaches and behavior, empowering clients to continue on their road, with more understanding and better equipped than before.
Practical; to create sustainable results for people and organizations.
Marline specializes in advancing executives & professionals; executive search, coaching and mediation.
Marline worked as a lawyer with Skadden, Arps, Slate, Meagher & Flom and Clifford Chance when she was introduced to executive search and transferred to the banking profession with (Fortis)MeesPierson and Kempen. An introduction that later sparked her rewarding career in executive search. It is a perfect fit with her passion to help people and teams realize their full potential. She advises organizations and coaches boardmembers & professionals in leadership, diversity & inclusion, personal and career development and managing conflict. Her ability to work in multiple languages is in line with her international (work)experience. She combines this with her analytical, communication and listening skills and warm interest in people to help them create a sustainable result.
She holds an ICC from Insead University and is a certified practitioner of Marshall Goldsmith Stakeholder Centered Coaching, 360Feedback, MBTI, HOGAN, NLP and OBM, 
Marline is founding and managing partner of 360Careers.
Communication advice and training are especially appealing to me, because of the diversity of subjects, problems and contacts. This has taught and inspired me to be a good listener, to quickly adapt to new topics, to be energetic, flexible and creative in finding new solutions and to motivate people.
Every person develops in his or her own way during the training programmes and everyone is stimulated to give his or her best. This requires a constructive and critical approach to problems, a creative mind as well as a sense of humor.
Arjan is specialised in communication and presentation, internal communication and brainstorm sessions.
Arjan Offerhaus has a Master's degree in Law. She has worked in the field of marketing communication and advertising for many years. Since 2000 she works as a communication consultant and trainer in various areas of communication.
The training courses are aimed at encouraging people to enjoy communication. Everyone can improve oneself in this area. The goal is to make discussions, interaction and presentations more effective and more interesting and to facilitate internal communication, by getting the best out of everyone and adding the right skills.
Every organisation as well as every individual has its own character and complexities. Therefor, every training is developed, in consultation with the client. Key words throughout the training are self-confidence, courage, open mindedness, pleasure and originality.
Training courses, a.o.: Communication and Presentation, Express Yourself, Internal Communication, Job Applications and Interviews, Meetings, Handlings Conflicts, Assertiveness, Leadership.
Erik Reytenbagh, graduated in the organizational and clinical psychology and posseses as a consultant and entrepreneur more than twenty years of experience in assessing and developing talent in organizations. He is coach and an expert on talent management.
Erik is specialized in the assessment center methodology, e-assessments, career coaching and outplacement. He has experience with a wide range of psychometric tests and is MBTI certified.
Every man has a talent factor and an intrinsic motivation to develop these talents. Talents make the difference in order to be competitive and succesful. However, each a succesful career should also be aligned with the inner values and motivations. Tests are useful, but more important is the expert who applies them. What is a doctor without a stethoscope? What is the use of exellent tools without being a skilled carpenter? The main capital of the psychologist is his/her knowledge, insights and experience.
Marijke van der Heijden, has been coaching professionals in complex work contexts for more than 25 years. As a coach and counsellor she facilitates the personal development of her clients.
She offers task driven containment to professionals in their search for personal leadership, working with organizational role analysis. Searching and exploring together, sharing the thinking during the process is her way of working.
Her clients range from young professionals to senior executives. As consultant she creates a safe and fruitful atmosphere for learning and development. She stimulates and knows how to stay on track, observing the boundaries.
Marijke has much experience in training a very divers group of clients, ranging from lawyers and advisors in the profit sector to colleagues in training.
MARIJKE is specialized as systemic working coach, counsellor, consultant and trainer for individual clients and teams.
Marijke van der Heijden, knows about developmental processes and has the insight needed for coaching and consulting these processes. She is a creative person with a good sense of humour. She provides a clear frame to clients' questions, without any simplification. She knows to facilitate space for thoughts and actions. She offers new perspectives and stimulates awareness for out-of-the-box thoughts. In this process she uses creative processes to look beneath the surface of the organization in search of important (partly) unconscious themes and issues. Her knowledge of – and immense love for the visual arts is a great help in this process.
Elsbeth Boerboom, is a dedicated coach and consultant. She offers individuals and teams room for reflection on their work, task and future. In a safe environment personal dilemmas underlying the professional questions can also be addressed. Her strength is to bring clarity to complex situations, provide fresh perspectives and connect people and ideas. With a listening ear, a warm heart and a inquisitive mind.
Elsbeth specializes in coaching and consulting to professionals.
Questions could be either more on a personal level (eg, personal effectiveness or career counselling) or more on a professional level (eg leadership development or teambuilding). Always with a focus on sustainable business results.
Helping to create a (working) environment that invites people to use their talents, is what makes Elsbeth tick, with a special interest in diversity and developing female talent.
She is a sparring partner for managers and entrepreneurs and knows the specific issues of family businesses.
Esther Celosse, is an experienced management consultant and trainer. She is a certified executive coach and mediator with skills in the use of MBTI and NLP techniques. With her background as a lawyer and business manager, her pragmatic and no-nonsense approach and her experience, she is the natural partner for executive managers in strategic change processes. Before she went to work as an independent consultant, she has made a 20 years career in international banking and trust. Esther has lived and worked both in Europe and in South America.
Esther specializes in supporting strategic LEAN implementations.
Esther Celosse supports executive management in strategic change. With her pragmatic and "no-nonsense" approach she guides managers in LEAN organizations in the financial sector through training, workshops and "on the job" coaching. She ensures that the required change in mentality is created.
Nowadays she keeps her office in Luxembourg. From there, she operates in projects with international financial companies in the Netherlands, Belgium, UK, Luxembourg and France.
Frederique Veldhuis, I am passionate about facilitating growth and transformation that matters within an organizational context. My purpose is to unleash the gold in organizations, teams and individuals by supporting executives and professionals towards achieving sustainable change.
Frederique is specialised in organisational development, executive coaching & search.
Frederique started her career in search at Ebbinge Campus, followed by 7 years in different commercial roles working for Heineken International & Nike. In 2008 she made a final career shift to the field of organisational development & change starting at &samhoud in the Netherlands followed by 8 years in South Africa & Mozambique building her local company Alchemize. She has spent the last 8 years living and working in Africa. It made her understand on a deeper level the challenges of change, the power of resilience and the value of diversity & inclusion.
Frederique holds an International Master in Consulting & Coaching for Change, and recently graduated for the INSEAD Coaching Certificate. She is an accredited MBTI, Clarity4D and Enneagram practitioner.
THE ADVISORY BOARD
The experts of 360Careers are supported by the Advisory Board. The members of the Board are experienced and dedicated professionals, with extensive and complementary expertise.
Jan Moulijn
Jan is an entrepreneur, investor and advisor since 2007. Before that, he was associated with AlpInvest and co-founder of Waterland Private Equity Investments. The first eight years of his career, Jan worked with Shell. Jan studied Law in Leiden and Brussels (LL.M)
Rutger Ploum
After studying Dutch Law in Leiden, Rutger worked as an attorney in Rotterdam. In 1995 he co-founded the law firm Ploum Lodder Princen. Rutger specializes in labor law and is a registered MfN-mediator.
José Tijssen
José is Corporate Director Communications & External Relations at Mediq. From 2003-2013 she worked for Citigate First Financial, since 2005 as Managing Director. Before that, she was Director Corporate Communications at ING and responsible for Investor Relations of KPN. After her study Business Administration in Rotterdam, she worked for ABN AMRO and Wolters Kluwer.
Bewaren