ABOUT US
CONSIDER YOUR OPTIONS…
360Careers combines the knowledge and experience of her experts to be able to advise and support you.
Our expertise knows the market and are able to judge objectively about performance, development potential and opportunities. Common topics include insight, direction, balance and new options.
360Careers offers independent advice, a pool of competent coaches, transparent and effective training & counseling and a pipeline of excellent candidates.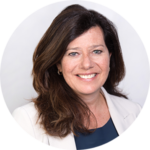 Marline Stoffer – van Dam is the initiator and managing partner of 360Careers. Her International experience in law and financial services has resulted in a worldwide network. Over the past twenty years, she has built a successful career in executive search, coaching and mediation. She is an outstanding listener, capable of canalizing the knowledge and experience of the experts of 360Careers. She can skillfully provide solutions in Dutch, English, French, German, Italian and Spanish.
VISION
The road to wisdom is paved with learning opportunities
360Careers strives to give every one the opportunity to fully develop. This unique road of development is built on individual choices. Ultimately it leads to an optimal situation for individuals and organizations.
At 360Careers, it's not just our clients, but also our experts, that can learn with and from each other. Open, up-to-date communication is essential; empathy, respect, knowledge, interest and creativity are basic conditions. New technological applications are a given. Executive Search, Coaching and Training each can be used as instruments to realize development.
Part of learning is inspiring and sharing information. 360Careers regularly organizes workshops and round table discussions with interesting speakers. See our blogs (only in dutch)
EXPERTISE
360careers has expertise in numerous fields
The expertise of 360Careers are experienced, academically formed professionals, who excel in their subject. They cover at least one of 360Careers' services and frequently more than one.
To meet the needs of our clients, we have a wide array of expertise. Compassionate personalities with an extensive education. By joining forces, we can use the range of expertise to build custom-made solutions for our clients.
The diversity of the expertise of 360Careers leads to remarkable results
Marline Stoffer, the people I work with are instrumental to their own success. I create a " safe haven" for them, like the eye in the storm, where there is a chance to uncover blind spots, unravel dilemmas, contemplate uncertainties. Where we use different lenses, create new perspectives and identify new approaches and behavior, empowering clients to continue on their road, with more understanding and better equipped than before.
Practical; to create sustainable results for people and organizations.
Marline specializes in advancing executives & professionals; executive search, coaching and mediation.
Marline worked as a lawyer with Skadden, Arps, Slate, Meagher & Flom and Clifford Chance when she was introduced to executive search and transferred to the banking profession with (Fortis)MeesPierson and Kempen. An introduction that later sparked her rewarding career in executive search. It is a perfect fit with her passion to help people and teams realize their full potential. She advises organizations and coaches boardmembers & professionals in leadership, diversity & inclusion, personal and career development and managing conflict. Her ability to work in multiple languages is in line with her international (work)experience. She combines this with her analytical, communication and listening skills and warm interest in people to help them create a sustainable result.
She holds an ICC from Insead University and is a certified practitioner of Marshall Goldsmith Stakeholder Centered Coaching, 360Feedback, MBTI, HOGAN, NLP and OBM, 
Marline is founding and managing partner of 360Careers.